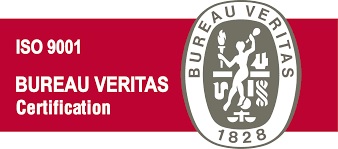 ISO 9001 CERTIFICATION
In April 2016, DNT Non Woven Fabrics was awarded the ISO 9001 certification by the renowned certifying authority Bureau Veritas.
Commitment to excellence is in DNT Non Woven Fabrics integrated in all stages of the production process and in all management areas of the company.
Our products are continuously tested both in production and in laboratories. These tests are carried out on a daily basis and guarantee that the mechanical and physical properties of the product fulfil the regulations by EDANA.